There are different types of deeds in Florida, each with its specific purpose and set of legal consequences once registered. Regardless of the kind of deed involved, it is imperative that the one you have must be accurate and free from errors. However, there are some instances when you may have an incorrect deed due to a mistake or inadvertence. Do not worry, as there are ways to fix this.
Errors on a deed can cause all sorts of legal problems regarding your right or ownership over a property in Florida. Once you realize that you have an incorrect deed, the next logical step is to correct it as soon as possible.
In this article, we will discuss the legal procedures required to correct errors on a Florida deed. We will also talk about the consequences of not correcting these errors. So don't be left in the dark – read on to learn more!
As already emphasized above, it's essential to realize that errors in a deed can have serious legal consequences. It could lead to disputed ownership of the property, which can put your rights as an owner in danger. At the same time, it may also result in late payments or even failure to pay the taxes on the property. It could also give rise to potential lawsuits in case someone else attempts to assert their rights over the subject property.
The first step in correcting a Florida deed is to file the appropriate paperwork with your local county court (or the circuit court if you are located outside of a county). You will need to provide documentation proving that the error exists and that it needs to be corrected. This could include a copy of the original deed, a certified property survey, or any other relevant documents.
Once you have filed your paperwork with the court, you will need to wait for a hearing date. At this hearing, the judge will review all the submitted documents and decide if the correction should be approved. If approved, you will receive an order from the court that officially states that the error is corrected and is no longer in dispute.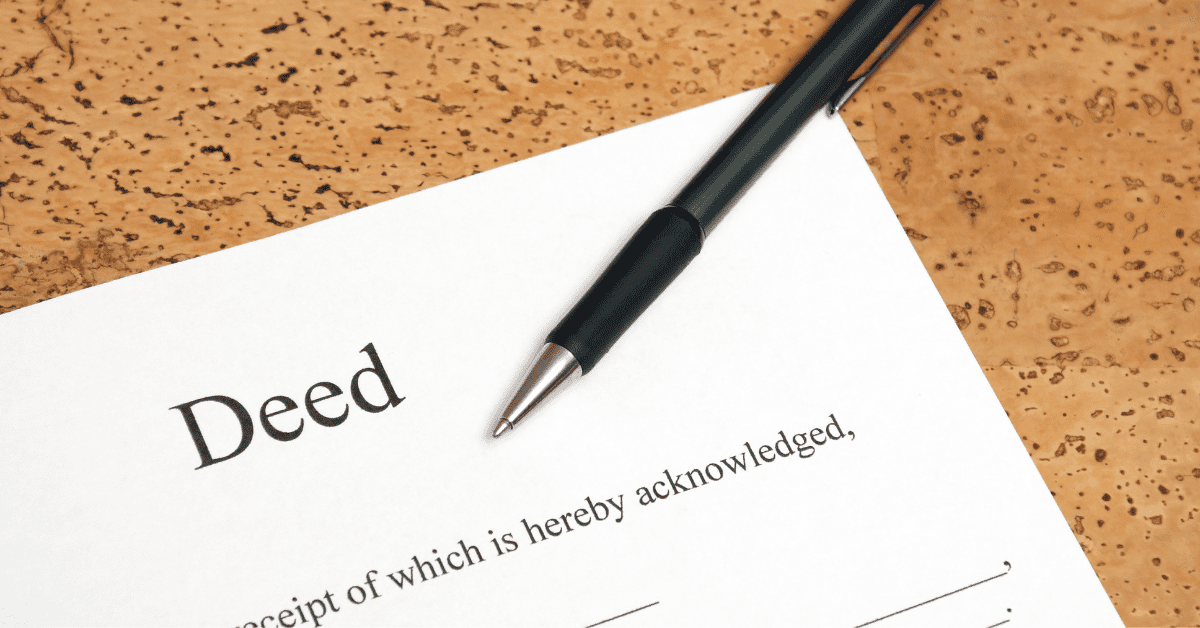 Once this document is filed with your local county office (or circuit court), it will become part of the official record and be used to correct all future deeds related to that particular property.
If you want to correct the errors or mistakes in your deed as soon as possible, be sure to work with an expert real estate attorney in Florida. By taking the above steps and correcting errors on your Florida deed, you can protect yourself from potential legal issues and ensure that your property is properly owned. ​​​​​​